Cafés, Concessions and Coffee
It's International Coffee Day! Whether grabbing a cup on the way to work, socially distanced savouring in a cafés, or as an afternoon boost in the office, many of us enjoy a regular caffeine fix to get going and sustain us throughout the day.
Admittedly the lockdown and restrictions resulting from you-know-what has impacted all areas of life, but it has magnified the simple pleasures too – like a great cup of coffee.
A staggering 3 billion cups are estimated to be drank globally each day! From the plant to your taste buds involves seven stages of coffee production; picking, washing, drying, grading, roasting, cupping, and finally the enjoying, which is where we come in.
Phaus has designed a broad range of places for you to purchase and enjoy your coffee.
Phaus Designed Cafés, Food Outlets and Offices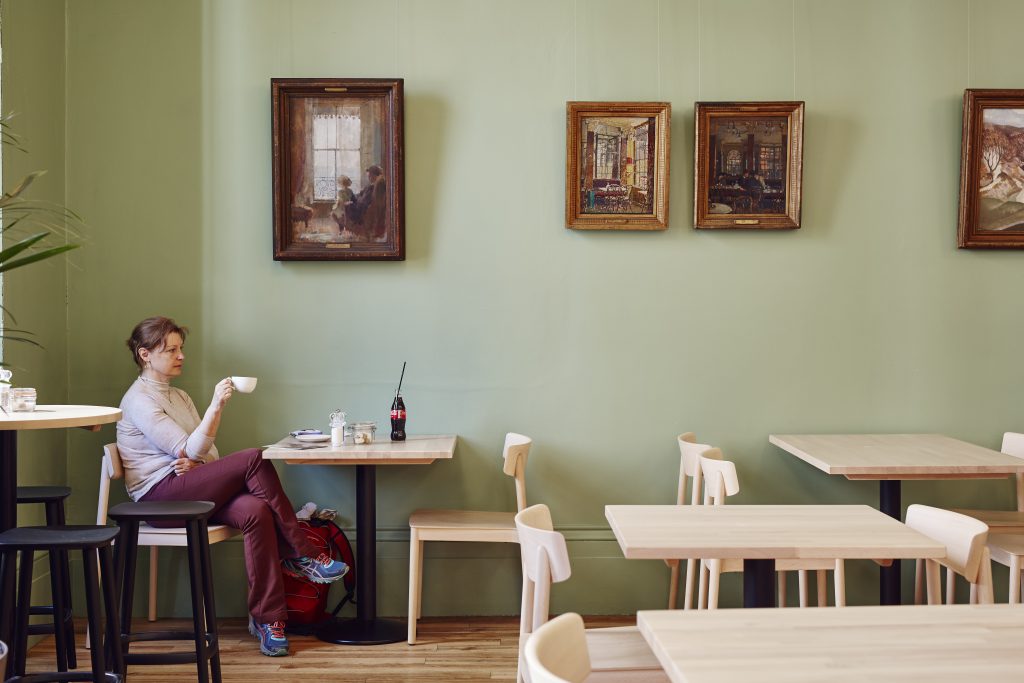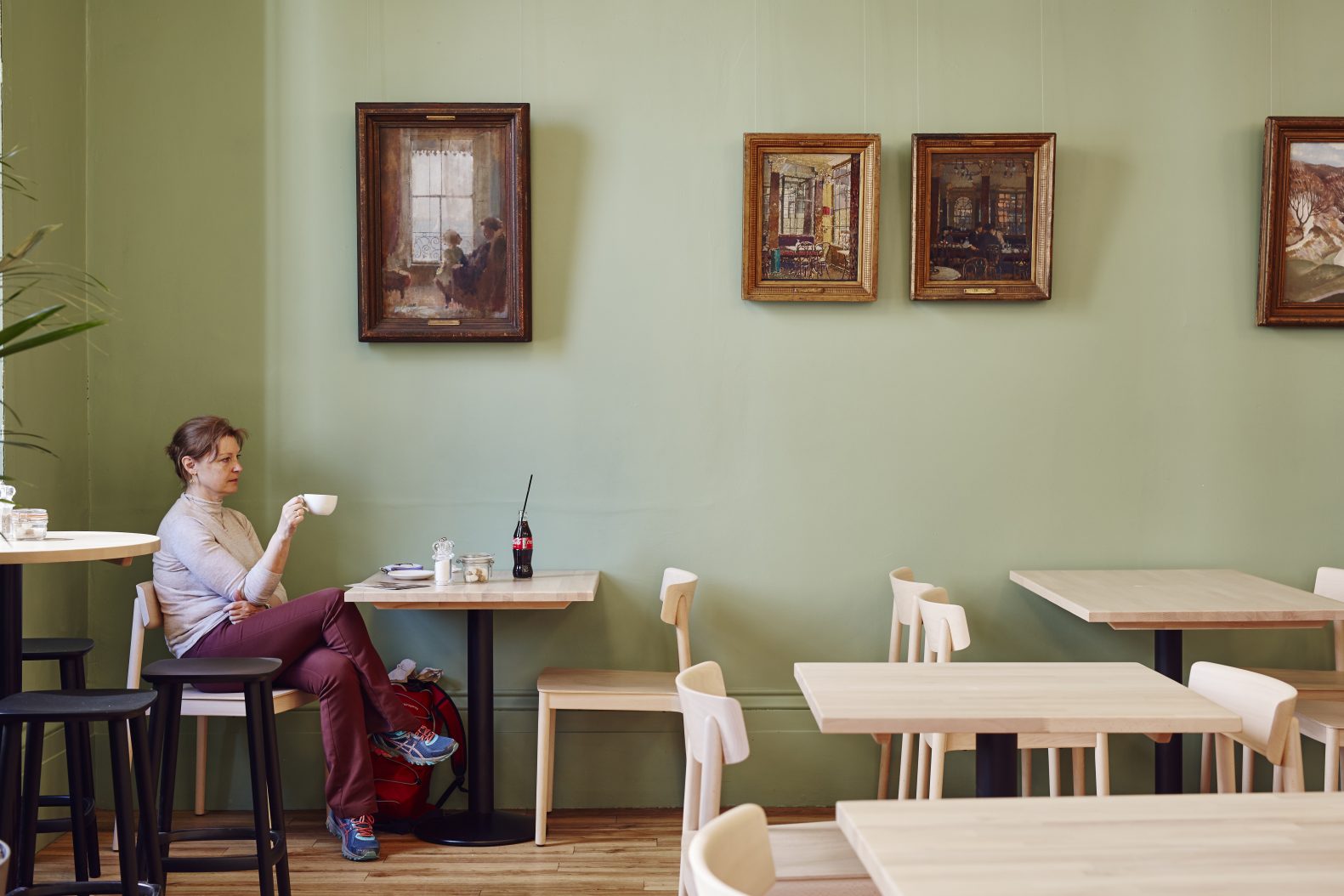 While we may be some way from seeing the Café at Manchester Art Gallery reopen, this is a space which delivers style by combining the modern and the classic. Usually allowing visitors to the art gallery to enjoy a coffee and delicious food, as well as respite to the general public from the hubbub of the city, it is also now a gallery space  in its own right with carefully curated artwork adorning the walls.
We also designed the Manchester Art Gallery Shop, and to adapt to the coronavirus situation visitors can currently buy a selection of snacks and drinks from here.
Escape to Freight Island is a fresh experience with its finger truly on the pulse when it comes to the latest trends in food and drink. Coffee here is no messing, Aeropress. Look out for something new coming soon to this hot new Manchester venue.
When designing offices and places of work integrating spaces for breaks and meetings to enjoy a coffee is an important consideration. From remodelling a 19th Century industrial pill dispensary in Yorkshire to creating a flexible space using recycled and reclaimed materials in Manchester's Northern Quarter, take a tour of some exciting and diverse solutions for creative businesses like Bronco Digital and Creative Concern on our website.
Soon to come is The Plaza in Liverpool, our latest project with Bruntwood. A 1960's office skyscraper, an icon of the Liverpool skyline will soon be playing host to a 10,000 sqft hospitality lead ground floor experience for the 3000 users of the building and the general public inspired by the period of the building. A coffee shop, operated by Liverpool artisan coffee roasters, sets the tone for the bar, restaurant and customer lounge with open fire. Watch this space for the big reveal of this bold beauty!
Cafés, Kiosks, Offices and More. What's Your Project?
Keep up to date with Phaus projects on social media. Pour yourself a coffee and browse our Instagram, Twitter and Facebook. Our interior design experience stretches across public and private sector buildings. Every job has its own unique solutions and you can be sure of a rigorous process from concept to hand over. To discuss your project further, please contact us today.