All Change at Manchester Mayfield
Manchester Mayfield is at the forefront of a major urban redevelopment in the heart of the city. An exciting project to reclaim and repurpose 24 acres which involves a £23million UK Government investment.
Phase 1 of breathing new life into the former depot is complete. Phaus is delighted to collaborate and play a part to create Platform 15 of Escape to Freight Island. This is just the start of transforming a site full of industrial heritage into a 21st century location for living, commerce and recreation. 
A Century of Manchester Mayfield
To some this location is mistaken as a decaying relic from a past era, but the truth is that the former rail station at Manchester Mayfield and the district as a whole has never really stood still.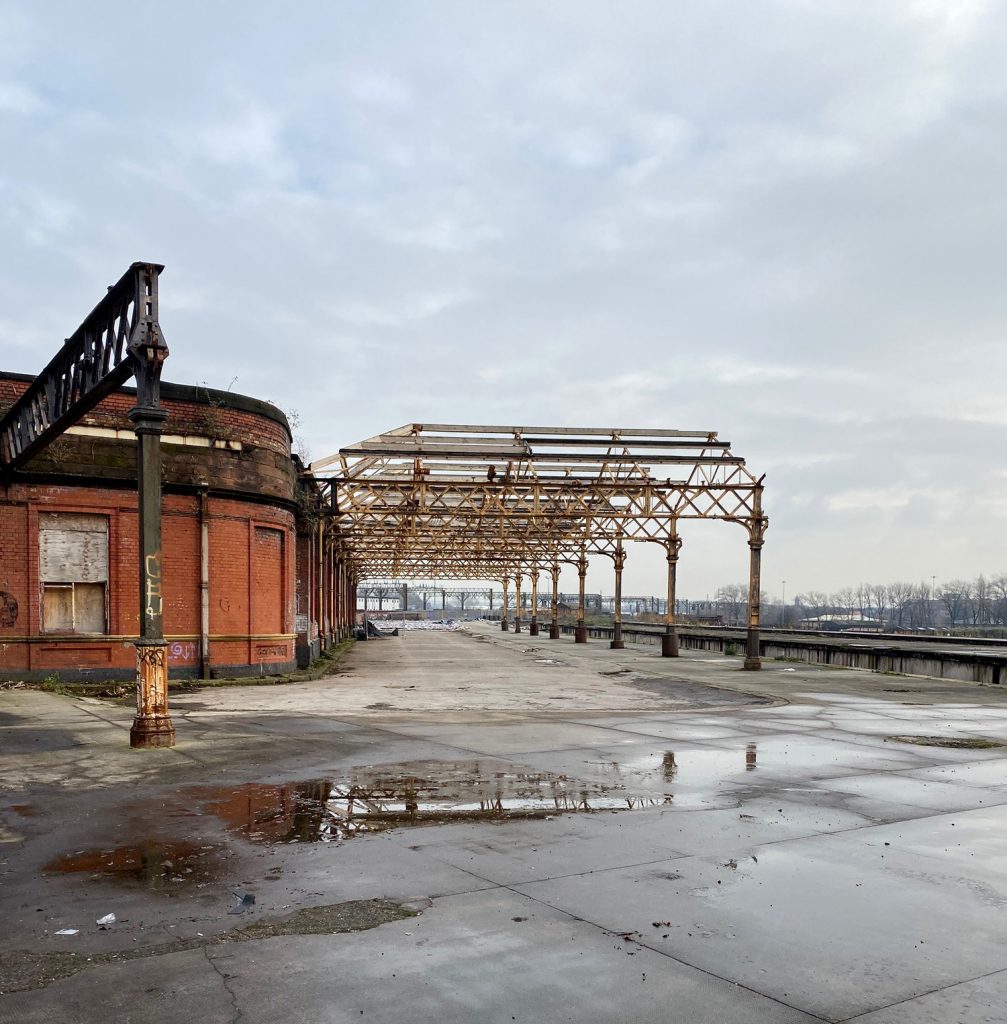 Since its construction, the following 110 years intertwine history, transport, industry and culture.
The London & North Western Railway company opened Manchester Mayfield Station on the 8th August 1910.
It was initially a relief station for the nearby London Road Station; a terminal more familiar to the modern traveller as Piccadilly Station. A commuter hub for five decades, full of the sounds and smells of the steam train era.
Surviving World War 2 bombs and following the 1950's modernisation of Manchester Piccadilly, by 1960 its platforms no longer ring to the sound of footsteps, whistles and announcements.
A decade on, it becomes a parcel depot but closes again in 1986 once Royal Mail shifts transportation from rail to road.
What follows is a mix of uses as a film and TV drama location due to its atmospheric setting. Legends of ghostly goings on and hauntings add to the mythology of the site. Regular guided tours are conducted for groups to admire the awesome 20th century industrial architecture too. Eventually the energy of music, arts and cultural events interrupt the silence with Manchester International Festival in 2013 and more recently The Warehouse Project. 
It's as if these halls, platforms and sidings hint at their potential and the journey ahead.
The Future of Mayfield
Mayfield's future is already here. Broadwick Live reopened the venue in 2019 with the Mayfield Partnership to kickstart the excitement you see today.
Escape to Freight Island inspires people to enjoy food, live music, DJ's and art. This has occurred during and despite the turbulent summer of 2020. It is symbolic of Manchester's resilience and potential to adapt and reinvent itself while staying true to its creative and industrial roots.
Much will be done to preserve the infrastructure of the building. The wider zone of development will see Manchester's first urban park for 100 years, for instance. New housing and workspaces and the revival of the land and community adjacent to the River Medlock has commenced.
With the party already started, we're busy designing for phase 2. Watch out for more on this very soon…