Freight Island is Manchester's Great Escape
In a year of unforeseen events, Escape to Freight Island has proven to be a big success. This project shows how vision, great design and collaboration can triumph over challenges.
Not many come bigger than a global pandemic. Against the back drop of Covid-19, lockdowns and coronavirus restrictions, this is an entertainment venue which has emerged from the site of a former railway station and Royal Mail depot in the heart of Manchester.
The party started on "Platform 15" in July. An outdoor venue serving high quality street food matched with an equally great lineup of entertainment, including DJ's and even live music. Do you remember that?
Quickly establishing itself as the place to be, it won Best Newcomer at this year's Manchester Food and Drink Awards.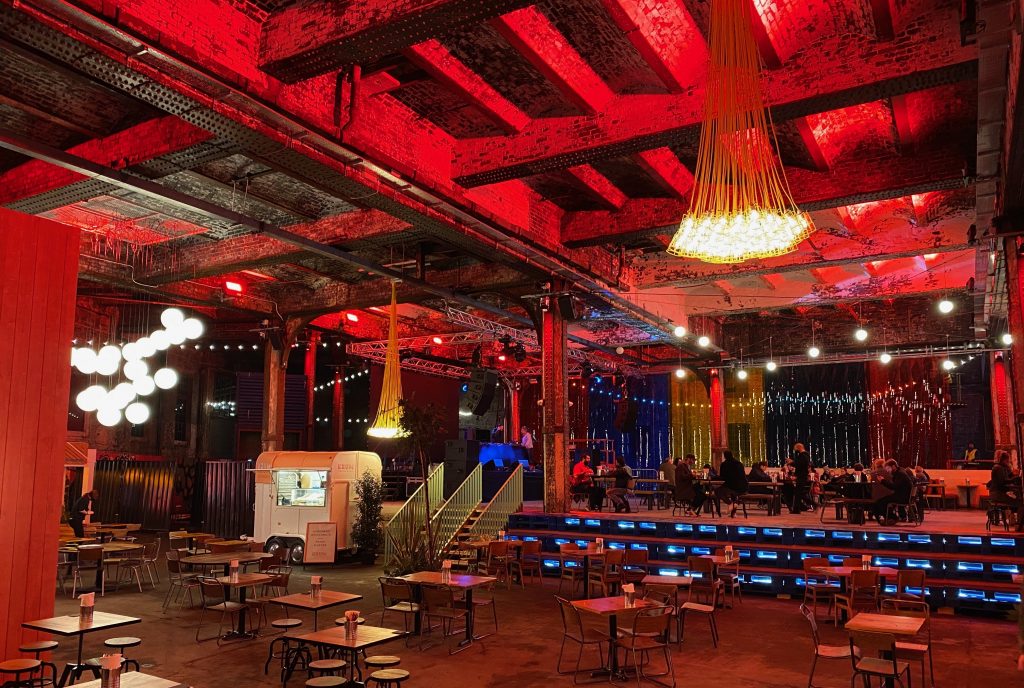 Freight Island is Just the Ticket to Transport You Away
While everyone enjoyed the scene outdoors, the team at Phaus turned their attention to the inside of Depot Mayfield. Bringing extensive interior design experience to transform part of its cavernous under cover industrial space into "The Ticket Hall".
Named in keeping with the location's railway origins, this phase continues Freight Island's journey. Visitors can enjoy an even bigger food and drink offering with music and entertainment while sheltered from the worst of the Manchester weather. With autumn and winter on the way the race was on to get this arrival in on time.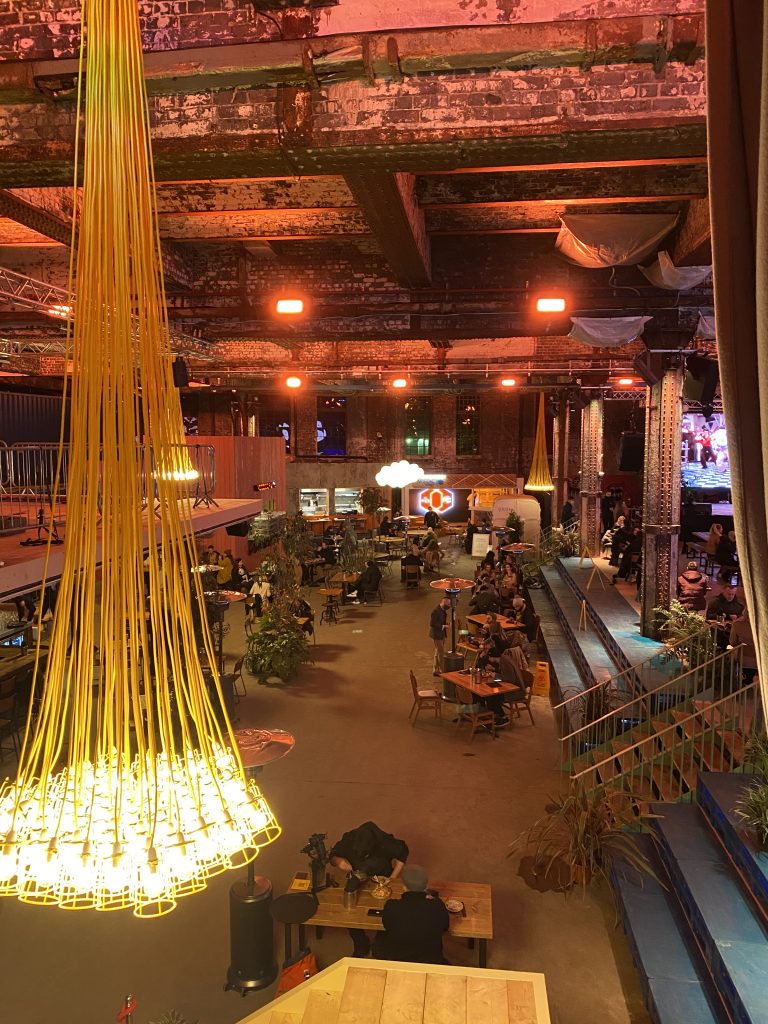 The Ticket Hall was unveiled on the 30th October, opening bang on time for Halloween and geared up for all the seasonal festivities through the winter months. Unfortunately, lockdown number two has delayed this particular train, hopefully normal service will be resumed soon, we can't wait!
We're excited to see our design concepts and proposals turned into reality. Developments have continued during lockdown. More areas will be opening to the public for the first time. This includes the first floor terraces which will have great views over the venue and to the stage.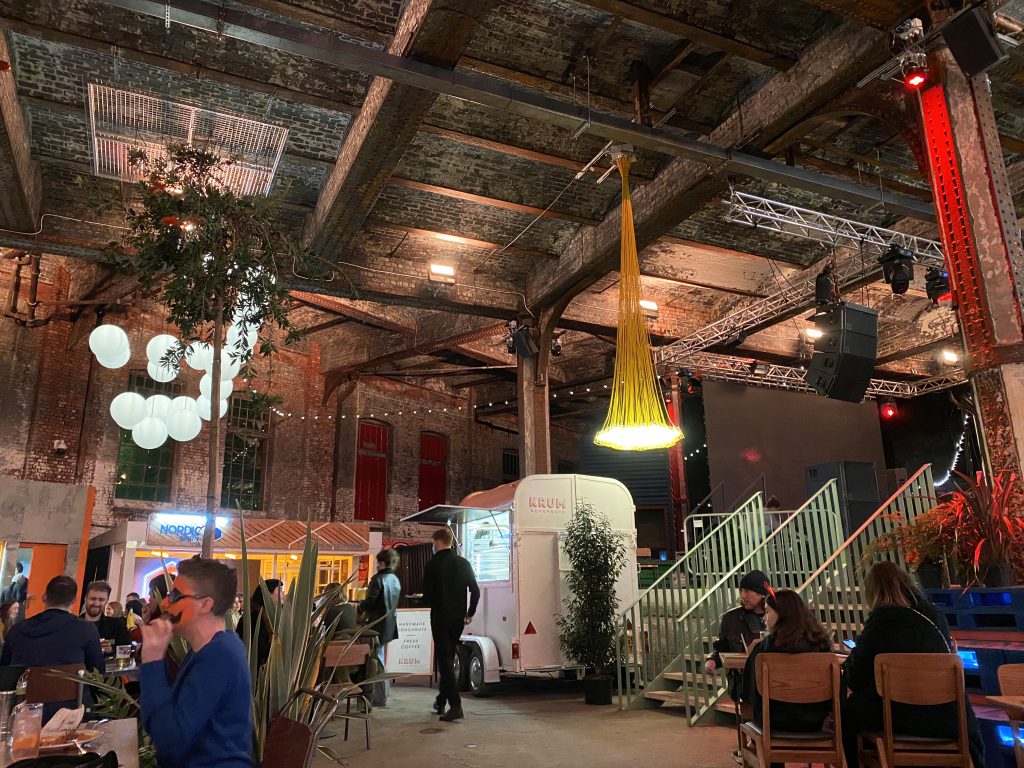 Judging by the success of the opening week this is a place where people can relish some much needed fun. We look forward to seeing the venue reopen its doors. Watch this space for future developments, or keep up to date on our Instagram.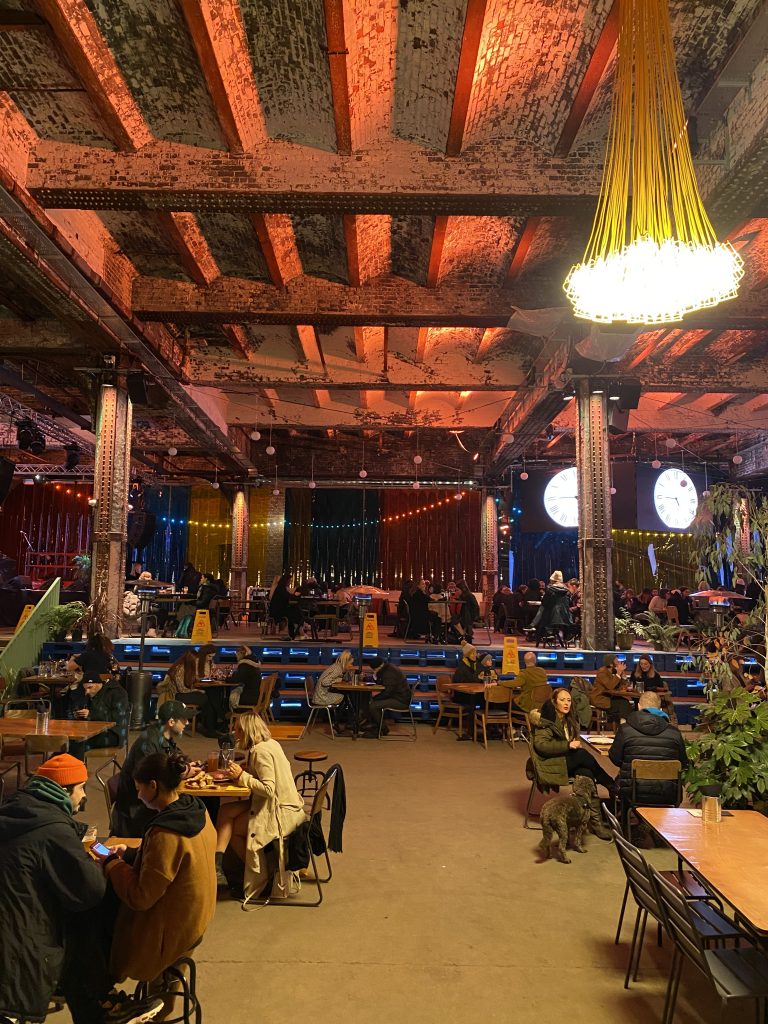 Have you got an interior design project in the pipeline? Please contact us to discuss your requirements further and get a quote.